Canviz saves Microsoft $400,000 annually in auditing costs
Microsoft Finance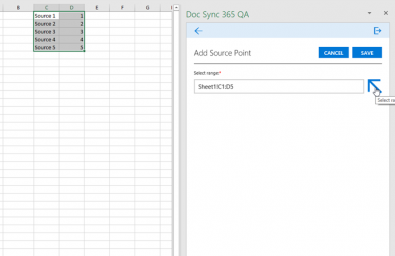 For one of the world largest technology companies, ensuring that the numbers reported in various financial documents was time consuming and difficult: there was no automated way to ensure the quality and accuracy of the numbers across all documents.
Using Office 365 Word and Excel Add-ins along with an Azure SQL database, Canviz helped solve one of the most difficult problems in the reporting world – ensuring that the numbers reported in various documents around the company are always up to date.
Microsoft finance, like all public companies, must report out quarterly numbers to the SEC, Investors and media outlets. One of the biggest challenges that these companies have is that they need to ensure the quality and accuracy of the numbers that they are reporting on. Previously, when a financial number was created in Excel and then shared with the reporting team that number was now out in the wild with no way to ensure that if updates needed to be made to it that it would happen without significant manual auditing costs.
Financial data usually lives in Excel
Reporting documents usually live in Word
When financial numbers are updated it is difficult to ensure that this number is updated in all of the places that it needs to be
Canviz created a world-class, cloud-based, Word and Excel Office Add-in solution that allows those who create the numbers in Excel to ensure that those who use the numbers always have the most up to date information. By being able to publish name value pairs from Excel to a central data repository, SmartLink allows those who create reports to link to vetted and published financial information. If those numbers ever change there is a central record of who is using that number, and when the number is updated SmartLink automatically updates all documents that are associated with that data point.
SmartLink is estimated to have saved the Microsoft finance group up to $400,000 in auditing costs on an annual basis. Creators of reports are happier as their jobs are now to ensure the quality of the content in the report and they no longer have to worry and communicate about what is the most up to date number they should be using in their documents.